Winding Cypress Naples Site Plan
Posted:
Winding Cypress Naples Site Plan
The Winding Cypress Naples site plan shows location of the single-family home locations currently being developed among this 1,100 acre property. Winding Cypress is located just south of Verona Walk along Collier Blvd (County Road 951) in Southern Collier County. Winding Cypress borders the perimeters of the Picayune Strand Forest. The area here is graced with dense woodlands and wetlands. As indicated in the Winding Naples site plan, the community is complemented with rustic preserve and lakes, in fact, much of the woodland here will be preserved in their natural habitat.
Amenity Center
Winding Cypress will be complemented with an amazing array of amenities. The community amenity center here will include a clubhouse with various activity rooms as well as a catering kitchen and library. There will also be a state-of-the art fitness center and aerobics studio. Outside spaces include a resort-style swimming pool & spa. There's also a barefoot bar. For those who enjoy staying active, there are bocce ball courts, tennis courts and walking trails. Residents can either stroll along the boardwalk to the bird wading overlook or run along with rover at a park that has been customized to appeal to canines. Much more awaits just outside of the community. Winding Cypress is only minutes from beaches, golf courses and destinations such as Marco Island or Naples' famous Fifth Avenue South shopping district.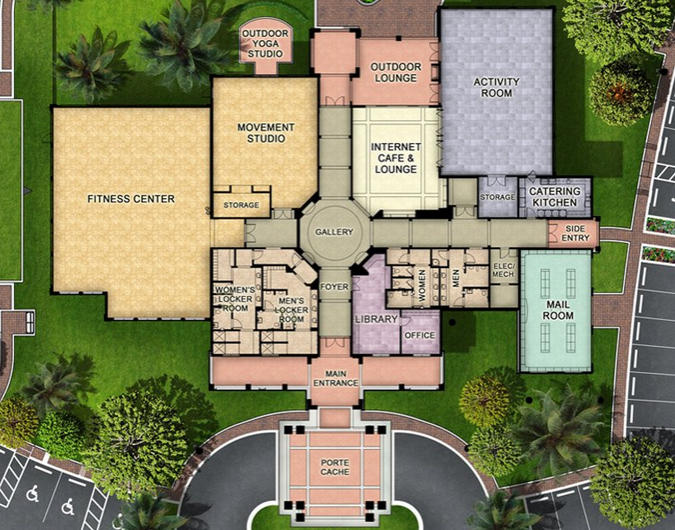 Click here to register to receive more information on Winding Cypress of Naples