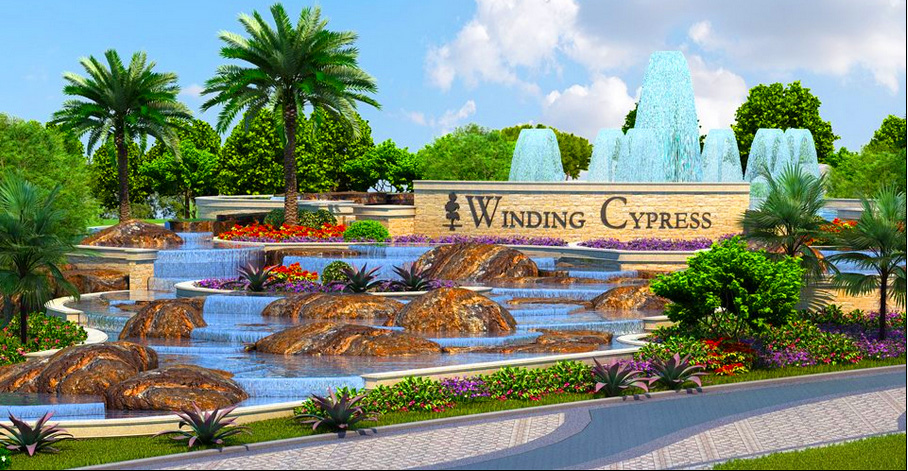 View All Winding Cypress Naples Listings
Amenities:

Clubhouse

Tennis/Bocce Ball

Fitness Center

Dog Park
                                     A Sensational New Community in Southern Collier County
                            Winding Cypress Naples
Divosta, an esteemed division of the award-winning building firm of Pulte Homes, is adding to their legacy as an outstanding developer of quality residential communities with the creation of Winding Cypress Naples.  Located along Collier Blvd (just south of Verona Walk), this new gated-community is comprised by some 1,1oo acres, yet more than half of this is being preserved in its natural green state. Glistening lakes account for at least another 80 acres. The aesthetic appeal here is a blend of rustic nature and urban oasis, but the amenities are more characteristic of that found at a world-class luxury resort. There will be tennis courts, bocce ball courts and a two mile-long walking and jogging loop with exercise stations. Fitness fanatics will find a state-of-the-art exercise center, yet there's also an outdoor movement studio perfect for those who practice yoga or Tai Chi. The large resort-style swimming pool will be complemented with a hot tub and separate lap pool. Just beyond the swimming pool, an outdoor barefoot bar will serve as an inviting place to imbibe. At night, residents can enjoy warm conversations beneath the stars beside an intimate outdoor fire pit. A centerpiece of the community infrastructure will be a busy community center that comes equipped with a kitchen and a full-time activity director to help coordinate a busy calendar of social events. The clubhouse will accommodate larger gatherings as well smaller affairs with its composite of private activity rooms. Winding Cypress Naples will also be pet friendly as a special park area is being customized to uniquely cater to canine companions. Collectively, the amenities help demonstrate the developer's expertise and attention-to-detail in being more than a master home builder, but a creator of active and inviting communities, such is the case with Winding Cypress Naples.
Close to Everything!!
Only moments from Winding Cypress Naples, an amazing array of activities await. Residents will surely revel in the convenient connectivity to so much of what makes living in Southwest Florida so fun. In that the community is only minutes from the main traffic corridors of Highway 41 and Interstate 75, residents of Winding Cypress can more readily access any direction they may want to travel. Fortunately, some of the most desirous locations are in the very near vicinity of Winding Cypress Naples. For instance, the fashionable boutiques, fine art galleries and fine dining establishments that epitomize the good life in Naples can be found along the famed Fifth Avenue South, less than 15 minutes from Winding Cypress. There's also great shopping and dining at locations like BayFront, which is also the site of numerous events such as "Rockin On The Bay," an annual concert series that attracts America's top performing tribute bands. Shopping, live entertainment and some of the area's finest seafood can also be found at Tin City, one of Naples' most historic of waterside markets and marina. And while shopping & dining is an indulgent form of entertainment, for those audiences who prefer fine art or the performing arts, Naples provides added benefits. Third Street South is home to Naples' renowned Gallery Row where special exhibits and artist receptions take place throughout the year. Winding Cypress residents will also have an opportunity to catch concerts and other staged performances at venues that include The Sugden Theater or Artis-Naples (home to the Naples Philharmonic). Of course, one of the best shows in Southwest Florida plays out at the end of each day when the sun sets over the Gulf of Mexico. The view from the Naples Pier has been enthralling audiences for decades, and you'll enjoy an unceasing invitation to the show, only minutes from Winding Cypress Naples.
Minutes from Marco Island
As opposed to taking the left turn onto Hwy 41 for Naples, residents might prefer to drive further down Collier Blvd where a trip over the Jolly Bridge leads to Marco Island, the largest barrier island within a Gulf of Mexico grouping known as "The Ten Thousand Islands." Marco Island is less than 20 minutes from Winding Cypress, and much like Naples, the community imparts its own distinctive charm in beautiful beach retreats as well as shopping and dining opportunities. One of the more popular destinations on Marco Island is The Esplanade Shoppes which has more than 50,000 square-feet of retail space and office space, as well as a marina with more than 70 boat-slips.
Fore-tuitous
When it comes to recreational fun, Winding Cypress Naples is only a few minutes from Florida Sports Park. The 50-acre sports park is home to the "Mile-o-Mud," an oval race track (of dirt and water) which hosts Southwest Florida's iconic Swamp Buggy Races. As a spectacle in racing sport, these events are as delightfully dirty as it can get. Then again, for fans of hockey or arena football, Germain Arena is only a short drive away. This venue is home to both the Florida Everblades Hockey Team and the Florida Tarpons, a world champion in arena football. A short drive to Fort Myers leads to venues such as

Hammond Stadium and JetBlue Stadium, the respective homes-away-from-home of the Minnesota Twins and Boston Red Sox. For NCAA basketball fans, Alico Arena at Florida Gulf Coast University is known as "Dunk City," so dubbed when the FGCU Eagles made NCAA history by becoming the first 15th seed team to advance to The Sweet 16 during championship playoffs of 2102. Of course, when it comes to the sporting life, no activity enjoys greater significance than golf. Given Southwest Florida's per capita composite of public and private holes, the region is known as "The Golf Capital of the World." Some of the finest fairways can be found only minutes from Winding Cypress. There's the the Arthur Hills-designed course at Fiddler's Creek (ranked by Golfweek Magazine as one of the Top 100 Residential Golf Courses nationally, for nine consecutive years), the recently refurbished Rookery Course on Marco Island (designed by Robert Cupp), or Flamingo Island Golf Course, one of the three championship courses that can be found at nearby Lely Resort. Flamingo Island was created by the legendary Robert Trent Jones who once described it as "the best course" among all he ever designed.
You'll Love the Lifestyle!
Though Florida is known as The Sunshine State, all who live here understand it is more than the weather which makes life so wonderful; it's more about the range of activities in which all can participate because the weather permits. So no matter whether your passion involves boating and fishing,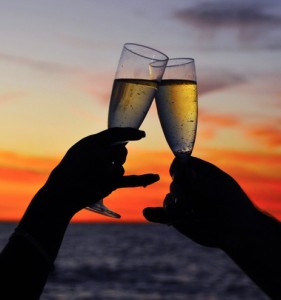 golf and tennis, shopping and dining, art and music or simply enjoying a quiet moment on the beach,  life at Winding Cypress Naples will enable all to fully immerse themselves in a most enriching and engrossing experience succinctly defined as "The Florida Lifestyle." All of these factors culminate to help Naples' achieve ranking as one of "The Best Places to Live" in America.
Rest assured, with Divosta's reputation as a quality developer of communities, combined with the range of excellent amenities and architectural options, not to mention continuing demand for new construction, many potential buyers will wind their way to Winding Cypress Naples. For all those who can recognize the benefits of being rooted in this blossoming community, permit us to plant a seed by suggesting that you do not delay. Just as the shining sun must set, this is a shining opportunity that will fade in short order. Contact us to arrange a tour of this community while time still allows.
Click here to receive more information about Winding Cypress Naples, or any other outstanding community in Southwest Florida.